WATER IS NEEDED MOST WHERE THE SUN SHINES THE BRIGHTEST
The access to water is one of the most challenging issue when we are talking about global development. The United Nations tells more than 780 million people in the world is living without any support of potable water (2012 data), every year polluted water is getting the life of 3.4 million people. The 99% of victims were living in developing countries.
Solar panels generate maximum power in full sun conditions which is typically when larger quantities of water are needed. This is why "sun-synchronous" matching solar is an obvious economical choice, and generate solar water pump, over engine driven generators for most places where there is no electrical grid. Owners of solar water pump systems enjoy reliable water supplies that require no fuel and very little maintenance.
RAYWATER offers realible solar water pump solutions usable on and off grid.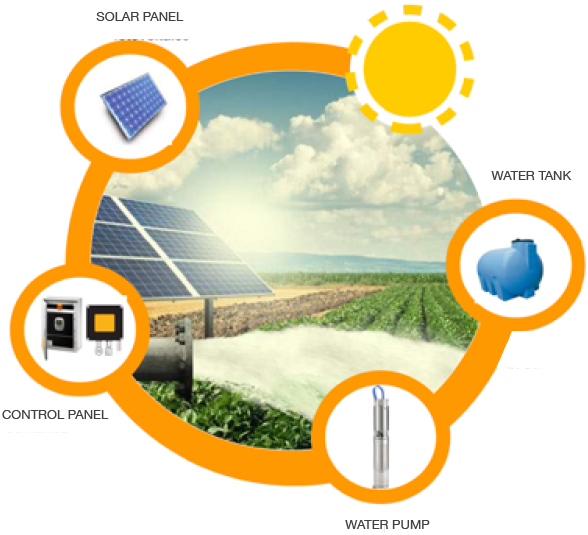 ECONOMIC BENEFITS
Installation represents the only cost. There are no maintenance costs and the energy is free.

INDEPENDENT
The system activates and powers itself. There is no need for batteries or generators.

POWERFUL
Maximum efficiency given by a state-of-the-art synchronous motor