THE FUTURE IS A MATTER OF (SOLAR) PERSPECTIVES
From our heart, a reliable integrated solar power system
Solar power is quickly changing world perspectives about energy and environment. Off grid solutions can bring energy anywhere, avoiding huge investments for infrastructures, and solving the problem of rural electrification.
Plug the Sun offers a wide range of solutions and products to bring energy in villages and for off grid living. Our integrated solar batteries systems can be used in a lot of situations, from big projects of rural electrification financed by governaments, but also, for example, to meet the demand for electricity in case of disastrous events, and more… Our products are also a high design tool, giving solar energy to your home 24 hours a day.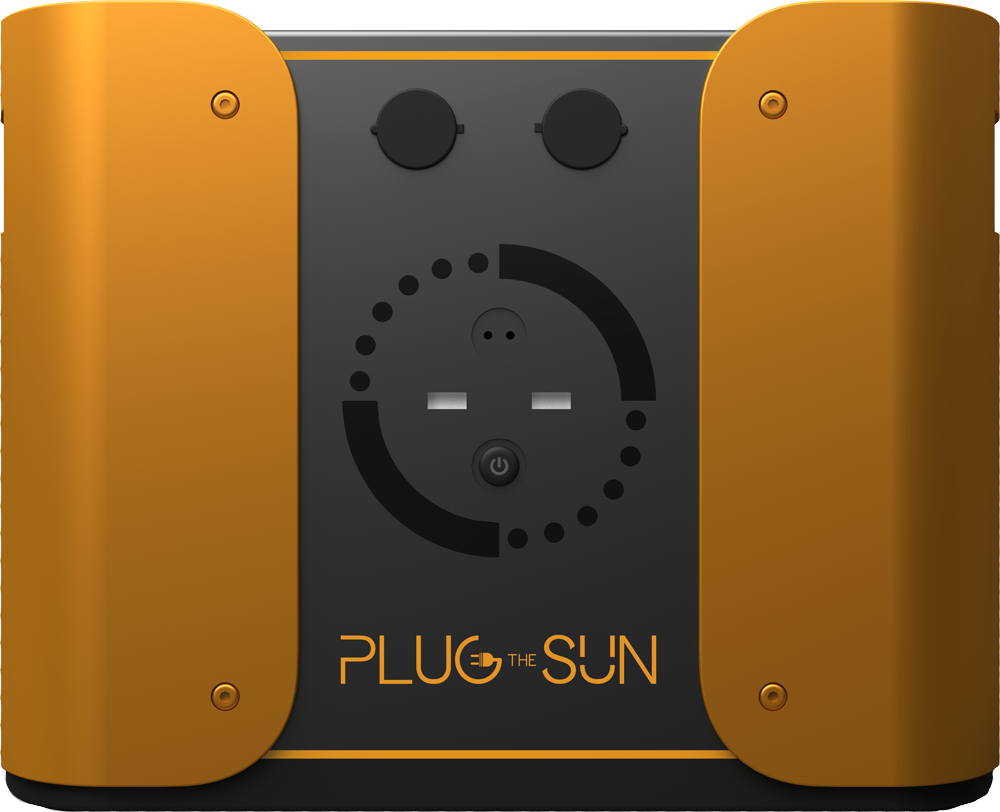 OUR INNOVATIVE OFF GRID SOLUTIONS
Starting with solar batteries, we design a wider range off grid solution systems keeping in mind what is going on in the world and the key role electrification plays in development and the environment.
So our new off grid solutions include photovoltaic systems which can be combined with pre-existing diesel generators (which are really popular in non-electrified areas), or single off grid electric water pumps. We develop solar off grid solutions able to provide energy – day and night – to whole isolated villages. Starting from our heart, our integrated solar batteries systems, we even conceive self-sufficient mobile micro spaces for different activities, such as connectivity centres, classrooms, clinics or shops, restaurants and bars.
Off grid solar energy offers high tech and efficient solutions, bringing electricity to remote rural villages, with no need for huge electrical grids and unsustainable costs for governments or local communities. We can bring energy to rural and remote villages, we can create local grids with a bigger shared solar power station or a single solar kit bringing power to single households or businesses. We design solar water pumps or batteries to accumulate energy from the sun and from traditional power generators at the same time. Thanks to the sun we even create mobile off grid living spaces, like classrooms or Internet points, micro clinics or bars.
TOGETHER LET'S BUILD A DREAM, ONE FULL OF SUN, FULL OF ENERGY

Our 360° services
Taking care of efficiency and reliability is part of our solution, that's why we offer a wide range of consultation, operation and maintenance services.
URBAN LIVING ENVIRONMENT
For a room or even for a caravan. If you are modern, stylish and environment-friendly we have the right energy for you, even at night. Our off grid living solar solutions can answer different electricity needs for your everyday life, in the town or on journeys.
We design off grid solar kits for small devices as well for larger requirements. They are high-design solar solutions you can easily place in your home, thanks to their sleek and modern look. Or you can take our off grid solar kits with you, as a flexible and portable energy source for your outdoor life. Just you and the sun, you don't need anything else.
Plug the Sun offers the chance to integrate solar energy and smart battery storage technology in a modular and "plug and play" solution. Harnessing the power of the sun, they enable you to easily install your home solar power plant and become energy independent. High design and efficient batteries, with a right storage fitting to your energy needs.
Ask for a quote if you are interested in off grid solar solutions to make your home, your activity or even your caravan independent from the traditional electrical grid. With our integrated solar batteries systems and our solar kits you are ready to easily Plug The Sun