ALL-IN-ONE POWER PRODUCTS RANGE
THE FACTS
Without reliable electricity, implementing development projects and public investment projects such as building new schools and community centres is not realistically achievable. The expansion of technology initiatives and rural electrification housing electrification programs also depends on electricity being readily available.
In those cases where intermittent and unreliable electricity grids are available consumers are often faced with expensive bills and the issue of ever increasing electricity prices.
THE SOLUTION
Plug The Sun offers innovative off grid solutions to address these problems by offering affordable solar energy and smart battery storage technology housed in clever, modular solutions. Here is an overview of some of the main features. PLUG THE SUN offers the chance to integrate solar energy and smart battery storage technology in a modular and "plug and play" solution.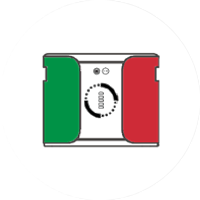 DESIGN
DESIGN
Italian quality for good-looking products.
TECH
High standards of quality in engineering and manufacture.
SAFETY
Overload and Underload capabilities.
EASY
Simple Plug&Play installation and ease of use.
CONTROL
Energy management system included.
PAYG
Pay as You Go ready for prepayment energy business.
Ask for a quote if you are interested in off grid solar solutions to make your home, your activity or even your caravan independent from the traditional electrical grid. With our integrated solar batteries systems and our solar kits you are ready to easily Plug The Sun